Growing Sustainable Livelihoods on the Front Lines of the Climate Crisis
Since 2017, RUWAI's leadership team—including executive director Uche Isieke, staff and volunteers, and expert advisory council from around the world—has implemented scientific and indigenous knowledge on-the-ground to create genuine and lasting change. With global membership across four continents, RUWAI is an accredited Civil Society Organization with the United Nations Convention to Combat Desertification, endorsed by the Global Giving Foundation (USA), and fiscally sponsored by Fertile Ground Institute in Washington.
Our focus will be on increasing our contribution towards the United Nations Sustainable Development Goal, which calls for significant transformations in agriculture and food systems to end hunger, achieve food security, and improve the nutrition and income of the affected areas—increasing local ecological resilience, food systems, and livelihoods.
Worldwide, Nigeria has both the largest number of people living in extreme poverty and the highest rate of deforestation.
Approximately 150 thousand hectares (almost 600 square miles) of forest and arable lands are lost annually, causing a decline in land productivity, resource conflicts, and food insecuri
This is no coincidence. As it's poverty—4 out of 10 Nigerians live on less than 1 dollar a day—that drives over 90 per cent of the rural population to cut down carbon-storing forests to support themselves and their families. Nigeria is also in the top ten countries most vulnerable to the ravages of climate change, including worsening (and deadly) drought, desertification, flooding< > (including the deadliest in over a decade this October) and soil erosion. What's more, oil exploration, spills, and leaks, and toxic e-waste from developed countries pollute vast tracts of land and bodies of water.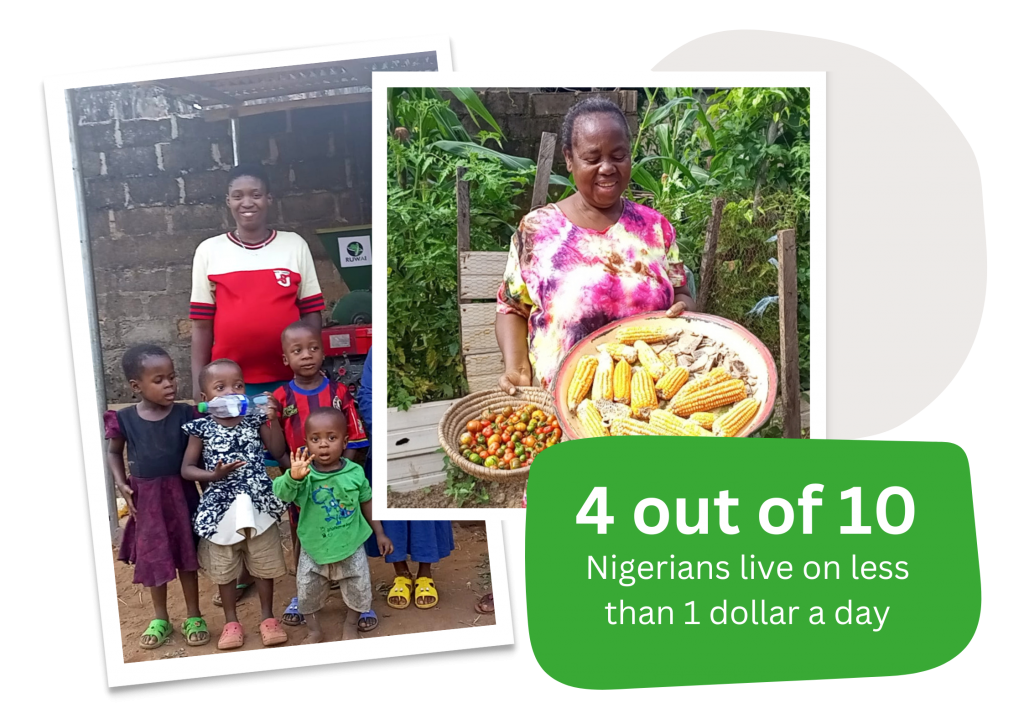 Between 2021 – 2022, RUWAI has: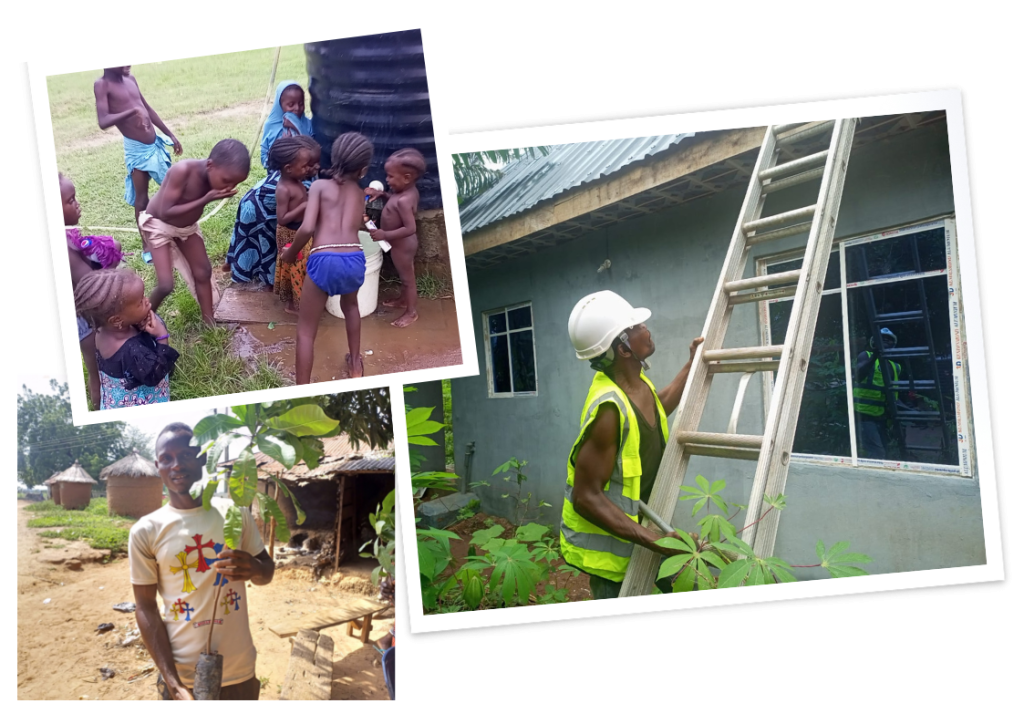 Your Support is Powerful.